Vejthani Hospital
has been one of the leading private hospitals in Thailand for over 25 years, admired by patients in both Thailand and Southeast Asia thanks to our philosophy:
"Health and Quality of Life"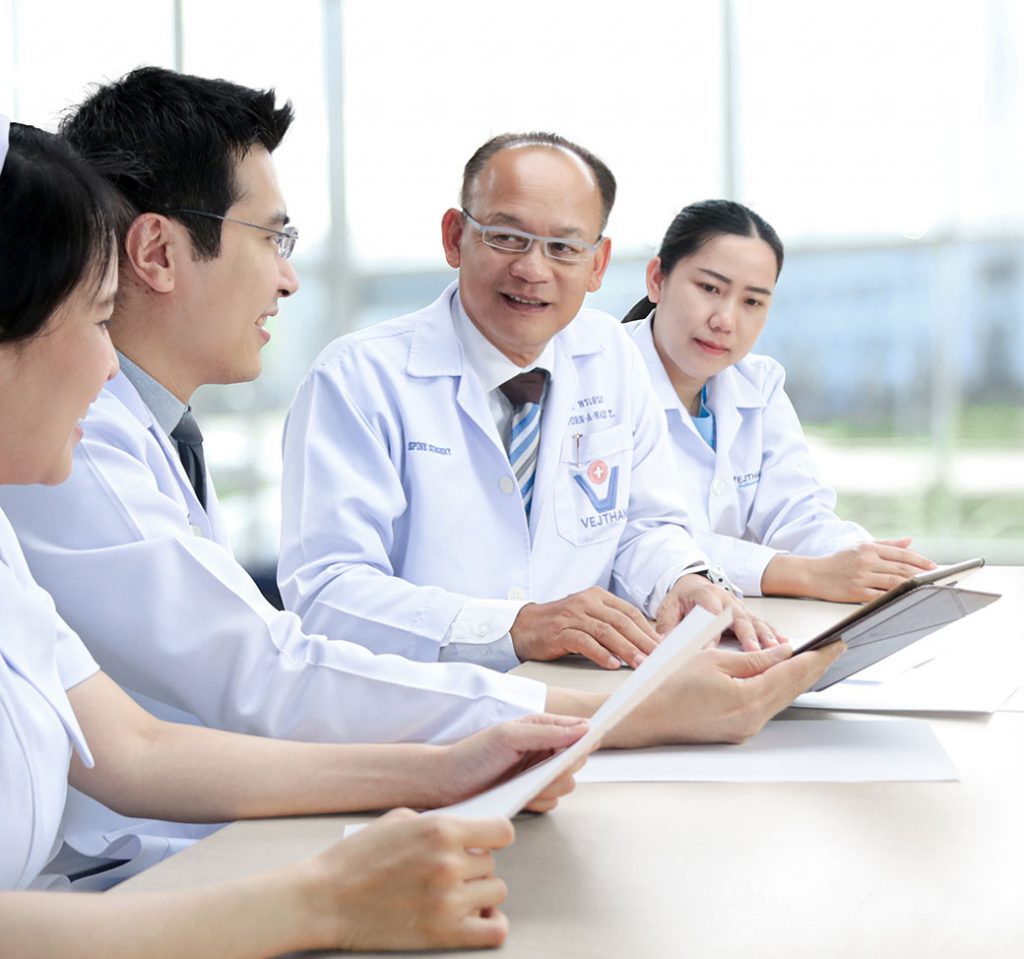 Leader in patient and family care
Vejthani strives to be the leading private tertiary hospital in Southeast Asia. By providing medical services with international standards with a team of specialized professions and advanced treatment technology
Diversification is the power of the team's success
Vejthani has a culture of working in cooperation with differences. A crucial element the potential of everyone together focus on teamwork, therefore, everyone is an essential part of success.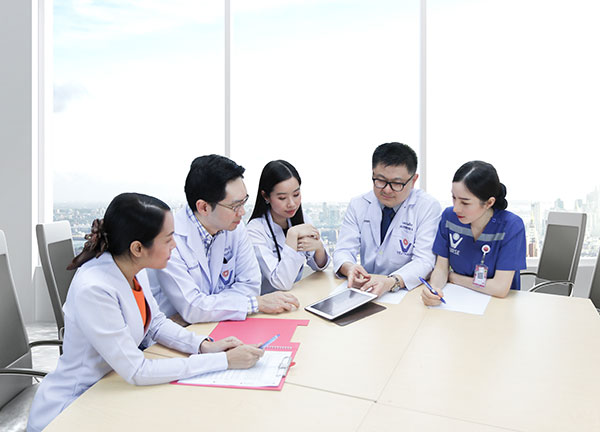 Learning opportunities
Employees are the driving force behind Vejthani hospital, therefore, firmly supports their potential and promote learning with learning & development programs with a culture of openness to differentiate creatively. In order to learn and grow together sustainability
Awards and Accreditation
For more than 25 years, Vejthani Hospital has been committed to providing clients with better health through international standard of care. And advanced treatment technology Vejthani Hospital received Joint Commission International (JCI) accreditation, a global standard. Hospital safety and quality including Global Healthcare Accreditation (GHA) certification and receiving Prime Minister's Export Award.
Become Part of Vejthani's Journey